Video Surveillance
Accutronic Security Systems provides you with the best custom-tailored video surveillance options with local or cloud storage for your home or commercial business. Store video locally on DVR hard drive or store video remotely on the via cloud technology on our remote server. Our state-of-the-art equipment paired with expert installation and placement strategy keep you safe and give you peace of mind.
We utilize cutting edge video surveillance cameras and sensors (both wired and wireless) to fit your specific needs and preferences. Wireless technology is convenient and installable most anywhere which would sometimes be impossible to do with wired devices. We use both analog and IP cameras and can help you determine what will work best. If you have existing security cameras in place, we can even upgrade your existing cameras to HD 1080p resolution quality through HDSI technology, saving you time and money. Business owners, check out our Commercial Solutions to learn about point-of-sale integration, monitoring, and virtual loss prevention.
Learn more about business intelligence with Searchlight by watching the video.
How it Works
With local video surveillance, cameras are wired to a digital video recorder (DVR) to store your video footage. Most DVR devices have enough memory to retain 30 days of stored video. You can utilize IP camera if you'd like to network cameras together to connect to a LAN (local area network). IP cameras have a higher resolution than analog cameras, which can be handy for pinpointing specific details in your video footage. Wireless cameras can be connected to your existing wireless network, and through wireless technology, video recordings can be stored remotely on our cloud server, giving you access to more storage space than a DVR will provide. All of our surveillance systems can be accessed remotely using a PC, tablet or smartphone.
Benefits of Video Surveillance
Here are some great benefits of video surveillance and monitoring for your home or business:
Reduce your insurance premiums

Deter and prevent crime

Prevent employee theft through point-of-sale integration

Keep an eye on your home when you are away through our virtual viewing options

Have a stored video record of what's going on in your home or business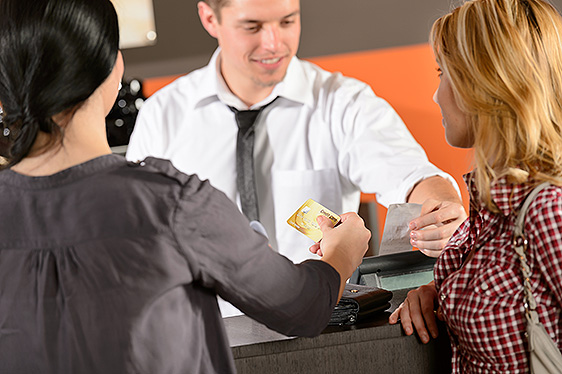 Business Monitoring in HD
720p resolution provides vivid, color pictures by day & clear, black-and-white pictures at night with excellent low-light performance. The photos below show the difference in quality between our video surveillance cameras and other, older cameras.