Residential Services
Accutronic Security Systems can take care of all of your residential security, alarm system, surveillance, automation, and energy management needs. We custom create a system to fit your specific needs and lifestyle, bringing you affordable solutions that bring safety, comfort, and peace of mind.
Security, Burglar, Fire Alarm Systems & Central Monitoring
Honeywell's LYNX Touch home wireless system now features an app that allows the system to be controlled using any Apple smartphone or tablet.
With a customized security system and central monitoring, you can always have the peace of mind to know your home is safe. Whether you are looking for a basic or high-quality security alarm system to protect against burglary, theft or fire, or are setting up video surveillance to keep an eye on your possessions and property while away, Accutronic Security Systems has the right fit for you. Our hybrid wired and wireless systems give us the flexibility to install equipment where it's needed and most effective. We utilize state of the art cameras, sensors and Wi-Fi alarm technology to keep you protected.
Our UL Approved central monitoring services are there, 24 hours a day, 7 days a week, to notify you and dispatch the proper authorities in the event of an alarm, power outage, temperature alert or when a monitored door or window is open or closed in your home, keeping you and your valuables safe.
Remote Virtual Access
Be in control and in-the-know — anywhere, anytime
Accutronic's central monitoring services keep you protected and always in-the-know. All alarms communicate to our central monitoring station to keep you in the loop. Set up notifications to stay informed about what is happening at your business. Receive notifications of openings and closings by your employees. Get notified about power outages, temperature alerts and alarms. Bundle your burglar and fire alarm services to enable central monitoring to dispatch the proper authorities in case of an emergency. Our cell and Wi-Fi communication technology used for central monitoring keeps you even safer with no chance of cut phone lines. We monitor your business 24/7 so you don't have to.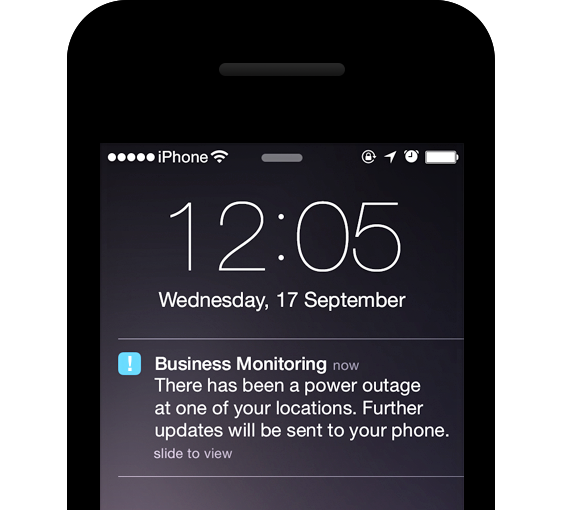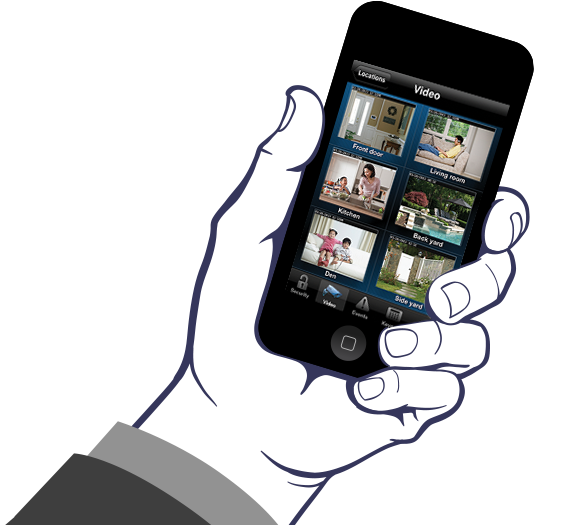 Accutronic Security Systems provides more than state of the art security and monitoring solutions: we provide you with sophisticated technology for luxury, comfortable living, on-the-go. Remote virtual access gives you the ability to manage your home anywhere, anytime while our central monitoring keeps you informed and your home safe. You'll never have to worry again if you forget to lock your doors or turn off the heat: now you can do it from anywhere, at your convenience. Set up notifications to stay in-the-know and in control at all times.
How relaxing would your life be with this level of peace of mind, having everything at your fingertips when you want it? Contact us to set an appointment to learn more about how we can help you take control of your home, and your on-the-go lifestyle.