Commercial Solutions
Accutronic Security Systems has your commercial business needs covered. We will custom tailor an affordable, high quality managed service solution to meet your specific needs. Take a look at what we can do for you to make your business run more safely and smoothly.
Burglar and Fire Alarm Systems
We provide state of the art technology and equipment for your fire and burglar alarm system needs. We utilize the latest in cellular and Wi-Fi technology for your alarm systems to transmit data to our central monitoring facility. This technology keeps you safer by preventing a burglar from cutting your phone line. Paired with cutting edge sensors and the latest security features, we help keep your building safe.

Accutronic's central monitoring services keep you protected and always in-the-know. All alarms communicate to our central monitoring station to keep you in the loop. Set up notifications to stay informed about what is happening at your business. Receive notifications of openings and closings by your employees. Get notified about power outages, temperature alerts and alarms. Bundle your burglar and fire alarm services to enable central monitoring to dispatch the proper authorities in case of an emergency. Our cell and Wi-Fi communication technology used for central monitoring keeps you even safer with no chance of cut phone lines. We monitor your business 24/7 so you don't have to.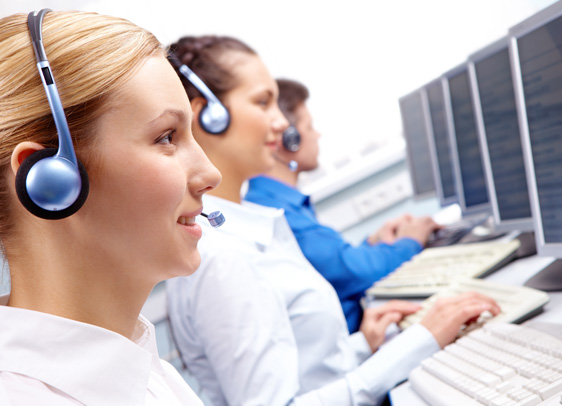 Video Surveillance
Video surveillance equipment and services can protect both from employee theft and external security concerns, including lawsuits from slip and fall claims. Our surveillance equipment can be bundled and integrated directly with your burglar alarm and fire alarm system. Accutronic Security Systems utilizes both wired and wireless cameras and sensors that can be installed anywhere and gives you a choice between analog and IP cameras. You can also upgrade your existing analog cameras to HD 1080P resolution with HDSI technology, without changing your existing infrastructure, saving you money. Accutronic has you covered.
Virtual Loss Prevention is a managed service to monitor what your employees are doing when you are not there. If you don't have the time or budget for a loss prevention department in your company, no problem: we'll handle it for you. Is inventory unaccounted for or sales not matching what you would expect? No problem. We have highly trained loss prevention personnel available on a contract basis to report policy violations by your employees at a fraction of the cost of a full-time loss prevention manager. We integrate video surveillance directly with your cash register to monitor employees and their point of service transactions. Reduce instances of money taken from the register. Our advanced data analysis can pinpoint suspicious transaction amounts and match them with video of what was actually sold when a transaction is made, allowing you to control internal theft, and dishonest employees. We have flexible packages to fit your needs, and your budget.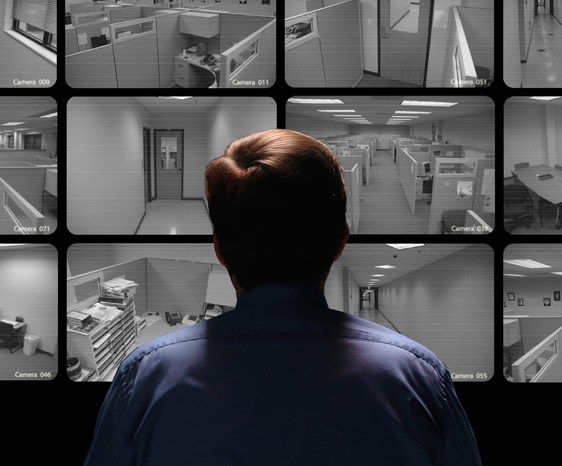 Remote Access and Monitoring
Staying in control of your business has never been so easy. Our integrated automation, energy management and security system solutions allow you to access your business remotely from any internet-connected pc, tablet, or smartphone. View your video surveillance directly from your device, get custom notifications when anything looks suspicious or even arm your alarm or lock a door remotely. You're in-the-know 24/7, no matter where your work — or life — takes you.
Commercial energy management is a paradigm of success for your business, whether you are small or a large-scale enterprise. Custom energy management solutions can automatically monitor your refrigeration or ovens to make sure they are at the right temperature and working properly. It will check the airflow and performance of your HVAC system, turn on or off the lights or other appliances at set times of the day or night and keep your facility at the right temperature. Seemingly little things like these add up to tremendous cost savings which can total several thousand dollars per year even for a single store and much more for a large franchise business. Keep your business comfortable, save resources, time, money and extend the life of your appliances and HVAC system, without ever thinking about it. Your patrons, appliances and your business manager will thank you.
savings up to
20%*
yearly
*Estimated annual savings are based on 2013 calculations through GreenOhm, which used energy rates from local utilities in the top 25 markets as identified by The Nielsen Company. Savings subject to change based on utility price fluctuations. The savings in this calculator are based on schedules you may set up by programming your thermostat or, on how you set up your home and away temperature if your thermostat has the capacity of sensing when you are home and when you are away. The demonstration in this calculator uses typical events people may use to schedule/program their thermostats. Your results may vary depending on your dynamic lifestyle.
Bundled Managed Services
Accutronic Security Systems specializes in customized managed services for your business or franchise. We will work with you to custom develop a plan and package for your specific needs. Our services can be accessed individually or bundled together as a suite of managed services for a cost-effective way of managing your security, surveillance, loss prevention and energy management needs.